For anyone wanting to get in early to purchase your membership, please get in touch and I will forward you a Membership form.
We will still hold Membership sign up days/nights. Dates to be confirmed.
We are hoping to have our race calendar draft out by late next week.
Remembering Charlie Berntsen
On 13 October this year, the family and friends of "Big Bad" Charlie Berntsen will mark the first anniversary of his sad passing.
Although Charlie's racing career began in Palmerston North, he was an integral part of Oceanview Speedway from the very beginning.
He helped to build the toilet blocks at the track, and on Opening Day, won the very first race on the new track. He captained the first Wanganui Warriors team,
and of course won the New Zealand Stockcar Championships in 1982, at Oceanview, of course.
The Wanganui Stockcar and Speedway Club is keen to celebrate Charlie's long association with the Club. Charlie was the Club's Patron at the time of his death,
and the wake after his funeral service was held in our clubrooms. The Club has held discussions with Charlie's wife Ann and the family, and it was decided last night that the
clubrooms will be renamed the Charlie Berntsen Clubrooms.. And as an added nod to Charlie, the bar area will be renamed the Brew 22 Bar. Younger readers may
not get the significance of this, but those of us who watched the early days of Stockcars in Palmerston North and Wanganui will remember Charlie's infamous Brew 22 car.
Whilst we are still to finalise the season calendar for Oceanview Speedway for the 2016-17 season, one date is now set in concrete; Sunday 16th October. On this day
we will celebrate Charlie's long involvement with the Wanganui club, and the official renaming of the clubrooms will take place. Thanks to a suggestion from new Patron Bob Smith,
we are also planning a True Legends Day, where some of those drivers who raced in Charlie's era (1963 to 1984) will be invited to come to Oceanview Speedway and turn a few
laps for old time's sake. We are hoping that the Golden Oldies clubs will turn up and make some cars available, so that those of us who can remember how things were back
in the day can have our memories refreshed, and the younger generation can see some of the heritage of the sport on display.
We have chosen this weekend because of its proximity to the date of Charlie's death, but also because Palmerston North Speedway will open on the Saturday night,
and those who have battled withdrawal symptoms over the winter can get a double fix of speedway that weekend, as well as celebrating the life of a speedway legend.
More details will follow in due course, but mark this date in your calendar now. The Charlie Berntsen Trophy for Stockcars will still be contested, but at a stand-alone
meeting later in the season.
AGM 2016 is complete. firstly a massive thank you to the 2015/16 Committee for all your hard work and time. The new Committee has been elected as follows:
Patron: Bob Smith
President:
Daryl James
Vice President: Francis Fatty Potaka
Secretary: Cindy Lancaster

Treasurer: David Bullot
Club Captain: Dion Mooney
Committee: Tony Stuart, John Casey, Mike Annabell, Aaron Rose, Trev Greig,
Thank you to all that attended today. Minutes will be typed up and I will announce when available to email or post out.
Now to get to work on the new website layout and hope it will be up and running before the season starts
One last HUGE thanks to Alan Luoni aka Moon Goon...it has been a real pleasure working along side you the past 4 seasons. I personally have learnt shitloads about speedway and the day to day runnings from you and I wish you and Tracy well. I know you will still be at race meetings and lending advice but you will def be missed
2015/16 Prize-Giving recipients....
| | | | |
| --- | --- | --- | --- |
| YOUTH MINISTOCKS | 2015-2016 season | PRODUCTION SALOONS | |
| Brockway Family Youth Top Points 1st | Dylan Smith | Motor Radiator Repairs Top Points Saloon | John Caird |
| 2nd | Trazarn Ryland-Annabell | Top points - 2nd= | John Huijs & Jason Pointon |
| 3rd | Callum Sturzaker | Ray Walsh Memorial Cup Top Saloon Car Feature | Jason Pointon |
| Donna & Paul Brockway Most Improved Youth | Aimee Kells | FEATURE 2ND | John Caird |
| Gibbons Family Cup - Most Dedicated Youth | Callum Sturzaker | FEATURE 3RD | John Huijs |
| Mark & Angela Cromarty Cup - Presidents Choice (non driver) | Cindy Lancaster | Warren Challenge Cup Most Improved Saloon | Bayley Goldsack |
| Out Of Town Youth 1st | Bradley Korff | Luoni Trophy Sports Person of the Year | 74v John Huijs |
| 2nd | Jamie Tinetti | Doug Worrell Top Local Driver | 53v John Caird |
| 3rd= | Liam Metcalf, Cameron Swift | Central City Motors Best Presented Saloon | 83v Richard Hudson |
| Hiujs Feature Trophy 1st | Dylan Smith | Ladies Race | Leanne Black |
| 2nd | Trazarn Ryland-Annabell | 2ND | Olivia Huijs |
| 3rd | Callum Sturzaker | 3RD | Cindy Lancaster |
| Rookie of the year - Youth | Haley James | STOCKCARS | |
| ADULT MINISTOCKS | | Trev's Concrete Top 10 Stockcar Shootout | 78v Mark Johnston |
| Keith Davis & Jenny Duxfield Ministock Top Points Overall local | Jesse Black | Murray & Elaine Smith Top Stockcar Points 1st | Dion Mooney |
| Top points - 2nd local | Telani Lavin | Trevor Davies & Elaine Reid Stockcar Runner Up 2nd | Mark Johnston |
| WSASC Top Feature Point – LOCAL | Jesse Black | Stockcars overall - 3rd | Blair Lockett |
| Feature Point - 2nd | Telani Lavin | Les Falconer Memorial Best Presented Stockcar | Mooney Motorsport |
| WSASC Peoples Choice | Jesse Black | Laurie Edmonds Challenge Top First Year Driver | Ben Neilson |
| Ministock Sports Person of the Year | Dylan Smith | Engine Rebuilders Stockcar Feature Points | Dion Mooney |
| Most Improved Ministock Driver | Aimee Kells | 2nd | Mark Johnston |
| WSASC Best Presented Ministock | Jemma Barnes | 3rd | Shane Kells |
| WSASC Hard Luck | Aimee Kells | Sideline Sid Stockcar Stirrers Cup (off and on track) | 52v Francis Potaka |
| Ross and Shelley Travers Trophy - Top visiting top points driver | Ayrton Smith | Eaton Engineering Stirrers Shield | Ben Neilson |
| Top Visiting Point - 2nd | Brandon Jurgeleit | Eaton & Marshall Hard Luck Stockcars | 89v Blair Lockett |
| Top Visiting Points - 3rd | Bayley Betts | Top Points out of Town Driver | Nicky Johnson |
| Travers Family Trophy - Top visiting feature points driver | Ayrton Smith | Ladies Race 1st Super/stock combined | Leanne Black |
| Top Visiting Feature Points - 2nd | Brandon Jurgeleit | 2nd | Sarah Tinetti |
| Top Visiting Feature Points - 3rd | Bayley Betts | 3rd | Cindy Lancaster |
| Ladies Race 1st | Aimme Barnes | SUPERSTOCKS | |
| 2ND | Olivia Huijs | Anne Davidson Superstock Feature Points | Scott Duncan |
| 3RD | Leeanne Black | 2nd | Alex Mosley |
| SIDECARS | | 3rd | Bob Smith |
| Garry Hutchins Memorial Sidecar Feature Points | Tony Hislop / Mitch Byers | Wanganui Taxi Challenge Cup Top Points Scorer Overall LOCAL | Scott Duncan |
| 2ND | Aaron / Amelia | WSASC Runner Up Points Superstocks LOCAL | Alex Mosley |
| 3RD | Craig Scott / Bryce Rose | 3rd | Bob Smith |
| GCP Price Memorial Most Improved Sidecar Rider | Cameron Patterson | Rock Shop Grand Slam (Stocks & Supers) | Dion Mooney |
| Aramoho Auto Wreckers Most Outstanding Sidecar | Aaron / Amelia | 2nd | Mark Johston |
| Des Eades Honda Top Points Sidecar | Aaron / Amelia | 3rd = | Francis Potaka & Tony James |
| 2ND | Tony Hislop / Mitch Byers | Top visiting Superstock Driver overall or feature | Mitch Vickery |
| 3RD | Craig Scott / Bryce Rose | Adult Rookie of the Year | Damon Baxter |
| Peg & George Hard luck Sidecar | Kim Hajnal | OTHER CLUB TROPHIES | |
| Sidecar Best Novice | Woodhouse | Bob Smith Sports Person of the Year | Barnes family |
| Ladies Race | Tracey James | Rivercity Scrap Metals Crew Person of the Year | Paul Johnston |
| | Carley Simonsen | Wizard Towing Outstanding Sports Person | Dion Mooney |
| Best Presented Crew | Aaron / Amelia | President's Cup | Bulls guys |
| Top Points Local | Aaron / Amelia | Most Valuable Driver | Francis Potaka |
| 2nd | Craig Scott / Bryce Rose | Good Bastard Trophy | Daye, Russell, Tony, ET, Daryn |
| 3rd | Matt Stewart / Kristi Wackildene | WSASC In Appreciation "that guy" | Bryce Balsley |
If you are keen to have a concrete pad to park your race vehicle from the new season, please get in touch with Trev at Trev's Concrete 027 217 0775 or email This e-mail address is being protected from spam bots, you need JavaScript enabled to view it
Demolition aplenty at Oceanview

By Tony Stuart

The 2015-16 speedway season came to a smashing conclusion on Sunday at Supercheap Autos Oceanview Speedway. The annual Demolition Derby brought down the curtain on an entertaining weekend of racing, and a season with plenty of high points.

Good fields were in attendance in all classes on Saturday night as the last competitive races of the season took place.

Pride of place went to the Elite Mechanical Stockcar Challenge. With two races remaining, Dion Mooney held a good lead over Mark Johnston, Sandy Flett and Ben Neilson.

Mooney took the first race, surviving several attempts to stop him. Johnston came home in second place, to give himself a mathematical chance of winning. Neilson finished back in 11th, but Sandy Flett was taken to the wall by Dennis Black in the 82V car, and his night and title chances ended.

The second stockcar race was full of drama. Mooney was driven hard into the wall on the back straight, puncturing his right front tyre. He continued to circulate, while fending off several attacks. Dennis Black in the 82V car was hitting anything that moved, as were Francis Potaka (52V) and Ken Meehan (27P).

When the flag fell, Luke Miers (15P) took the win, with Blair Lockett (89V) in second place and Johnston third. Neilson came home in 7th, whilst the 2NZ car limped home in 14th place, four laps down.

But completing the race was enough to give Mooney the $2300 winner's purse with 215 points over the four meetings. Johnston finished second on 201 points, with Neilson third on 182, an excellent result for his first year in the Stockcar class.

Dylan Smith (53V) took a clean sweep of the Youth Ministocks points titles. Smith's good luck was at Trazarn Ryland-Annabel's expense however. The driver of the 5V car was ahead of Smith in the feature when he got caught up with a slower car and went nose-first into the wall on the front straight.

Later in the meeting Dylan Smith had a drive of his grandfather Bob's 53V Superstock. He looked completely at home with the increase in horsepower, and we may have had a glimpse at the future of the class at Wanganui.

Ayrton Smith (64P) took both Adult Ministock points titles. His main rival Brandon Jurgeliet turned up in a borrowed car, having sold the 48P machine during the week, and was unable to overpower Smith.

John Caird (53V) won the season-long points title over Jason Pointon (71V). Pointon had enough of a Feature Points buffer however to survive a DNF after a heavy collision with the wall left his car's right front suspension looking very second-hand.

And in the sidecars, nothing went right for local crew Aaron Rose and Amelia Stanley (34V) as their season-long rivals Mitch Byers and Tony Hislop (17P) clinched the points win.

The accent on Sunday was on fun, with ladies, novice and crew races before the season ended on a smashing note.

30 cars of all shapes and sizes rolled out of the pits for the Demolition Derby. Many cars were carrying tributes to Palmerston North Stockcar and Derby competitor Brent Lowe who was tragically killed on Christmas Eve.

Vehicles ranged from Japanese compacts to the Wolseley of Allan Lowe, but not many were recognisable by the end of the Derby, and few were roadworthy!

As the damage count grew and the laps ticked over, two cars were left. The red 61 car of Nathan Palmer had stayed out of trouble for most of the race, whilst Eugene Robbemond, taking a break from photographing the action battled on in the damaged 33 car.

The two cars came together on the back straight, and it was Robbemond's car that spluttered away from the confrontation, still mobile – just. However the officials deemed otherwise, and Nathan Palmer was awarded the victory in somewhat controversial circumstances. Robbemond was certainly the crowd favourite in the latter stages.

The closing of the season also marked the end of an era. Long-time Wanganui Stockcar and Speedway Club President Alan Luoni is standing down after many years of sterling service to the Club. He has been a larger than life figure at Oceanview who has worked tirelessly for the sport.

Luoni will not be lost to speedway however. He is seeking election as a Director of Speedway New Zealand. The Club wishes him well in this venture, and thanks him sincerely for everything he has done to promote the sport and the club, which he leaves in great heart.

For now however it's time for everyone to recharge the batteries, and for competitors to burn the midnight oil repairing or replacing their machinery. The 2016-17 season will be on us in October, and will be highlighted by the New Zealand Sidecar Championships.
ELITE STOCKCAR CHALLENGE POINTS TO DATE AFTER 3 ROUNDS:
| | | |
| --- | --- | --- |
| 6v | Dion Mooney | 176 |
| 898v | Sandy Flett | 149 |
| 64v | Ben Neilson | 146 |
| 78v | Mark Johnston | 152 |
| 42v | Steven Read | 130 |
| 9v | Chet Swan | 126 |
| 87v | Shane Kells | 112 |
| 81v | Trevor Greig | 107 |
| 8v | Jamie Baguley | 105 |
| 35v | Shaun Wild | 102 |
| 19v | Jason Wright | 83 |
| 4v | Tony James | 68 |
| 10v | Dion Black | 67 |
| 39v | Josh Annabell | 67 |
| 72v | Hamish Pidwell | 60 |
| 44v | Josh Neilson | 48 |
Read more...
Podjursky Triumphs in West Coast Champs
By Tony Stuart
It was the turn of the Superstocks to take top billing at Supercheap Autos Oceanview Speedway on Sunday. The class has been plagued by low numbers this season, but a strong 12-car field was on hand for the West Coast Superstocks.
In addition, three Memorial titles were up from grabs, one in each heat, for the late Noel Kensington, George Podjursky and Craig Heibner. These titles are always keenly contested, and this year was no exception.
Cars from Christchurch, Hawke's Bay, Wellington and Stratford were on hand to battle the locals. In the first heat Bevan Humphrey (54V) streaked away from his front row grid to win comfortably from Mitch Vickery (26S) and Kerry Podjursky (56VN). As well as taking maximum points in the championship, Humphrey won the Noel Kensington Memorial.
In the second heat and George Podjursky Memorial, Christchurch visitor Malcolm Ngatai (19C) got the jump ahead of Podjursky, who was desperate to win the race in memory of his late father. Podjursky chased Ngatai hard for the whole race, but couldn't reel the former 1NZ driver in.
After two heats Bevan Humphrey led on 22 points followed by Podjursky (21), Vickery (20), Ngatai (19) and 23V Scott Duncan (17). This set up a fascinating final heat, with Vickery on the front row, and Podjursky and Humphrey back in the field.
Mitch Vickery led out the third heat, but he was blocked by 25B Kairyn O'Brien entering the front straight on the third lap and Podjursky took the lead. Vickery recovered, and he and Ngatai took off in pursuit of the leader.
Just as they were gaining ground, Vickery and Ngatai came together at the exit to turn 2, and Humphrey almost rolled as he vaulted over the front of the 19C car. Duncan, sitting in fifth place shot past the other three cars, bringing him into podium contention.
As the laps counted down no one could catch the flying Podjursky who took the race, the Craig Heibner Memorial, and the West Coast Superstock title with 33 points. Duncan came home in second to claim third place in the championship, and veteran Bob Smith held on for third. Bevan Humphrey came home in fourth place and picked up enough points to give him second place in the championship.
Kerry Podjursky is a household name in the sport, but is usually associated more with influencing the outcome of races rather than winning. But on Sunday his tank was humming, and his victory was both richly deserved and very popular. With local cars taking the first three placings in the West Coast championship, there were some very happy locals at the conclusion of the meeting.
A good field of Stockcars gathered for Round 3 of the Elite Mechanical Stockcar Challenge. The highlight of the first two heats was the ongoing battle between 2NZ Dion Mooney and 82V Dennis Black which began at the previous meeting.
It wasn't until the final heat that Mooney and Black decided to race instead of trying to eliminate one another, and when they did Mooney took out the race to consolidate his lead in the points. Nicky Johnston (32R) and Shane Kells (87V) took out the first two races, with Blair Lockett (89V) and Ron Tye (99V) picking up multiple minor placings.
The Elite Mechanical Series is run on aggregate points over four rounds, so when it concludes next weekend, Dion Mooney is bound to find himself the centre of attention one way or the other, with big money up for grabs to the outright winner.
The season is fast drawing to a close, but there are still two meetings to go. All classes will race on Saturday 30th April starting at 6pm, and there will be a second meeting on Sunday 1st May, concluding with a Demolition Derby.
It has been a long season, but it is finishing on a very high note.
A date has been set for this years AGM
26th June 11am at the Clubrooms, Landgurad Rd, Wanganui
Start thinking of Patron nominations, Committee end executive Committee nominations
A Wanganui clean sweep at Oceanview
By Tony Stuart
The threat of rain wasn't enough to deter racers at Supercheap Autos Oceanview Speedway on Sunday afternoon.
Three titles were decided, and despite there being a large contingent of visiting cars, all went to locally-contracted drivers.
Dion Mooney's stellar 2015-16 season was capped off by a dominant performance in the West Coast Stockcars where he won
all three heats to take the title with a maximum 69 points.
It wasn't all plain sailing for Mooney though. In the second heat he had to chase down veteran racer Ron Tye in the 99V tank.
Just when it looked as though Tye was going to hold on for the win, Mooney squeezed the 2NZ car to the inside exiting the final corner.
The cars were neck and neck at the line, and although Tye was at first given the chequered flag, Mooney was later awarded the race by 0.01 sec.
After the third heat Tye took second place overall on 63 points, with visitor Scott McIntosh (22P) and Tony James (14V) tied in third on 61 points.
McIntosh led out the run-off, and survived one attempted spin from James, driving the Dan Matthews car. But going into turn three on the last lap
James made a big lunge at McIntosh and punted him off the racing line. James stormed through to take the race, and make it a
Wanganui 1-2-3 in their home championship.
Dion Mooney has been a stand-out in the Stockcar class this season wherever he has raced. After four minor placings in championship
events around the country this season, his victory was very popular and well deserved.
A large field of Youth Ministocks gathered for the Heiby Memorial, a gesture of respect to the late Craig Heibner who was a hugely popular
personality at Oceanview for many years. Drivers from seven North Island tracks took part.
For qualifying, cars were split into two groups, with the top 13 from each group qualifying for the final. Robert Belk (25K) and local driver
Dylan Smith (53V) were the top points scorers in qualifying, and earned the font grid positions for the Heiby Memorial final.
Dylan Smith got the jump at the start, and led the pack of 26 cars into the southern bend. He maintained his lead throughout, and took
the win from Belk. Bradley Korff (86S) crossed the line in third. However third place was subsequently shared between Korff and
Cameron Swift (42B) after Swift was impeded by a slower car when trying to make a late pass for third. Both drivers were happy to share the position.
Local drivers Trazarn Ryland-Annabel and Callum Sturzaker came home in 9th and 10th places respectively in a very strong field.
The Ministocks turned on some fantastic, clean racing, and in seven races the red lights were only activated twice.
In the opening qualifying heat, Belk held out the fast-finishing Smith by only 0.02 seconds in another extremely tight finish.
Streetstocks made a rare visit to Oceanview for their West Coast title. After two heats it looked as though Craig Rolston (5P) was going
to make no race of things, winning the two opening heats.
In the reverse-direction third heat however, Rolston crashed heavily into the wall at the southern end and his race was over.
Clive Rogers (18W) took the win from Matt Blinkhorne (56S) and locally-contracted driver Simon Bland (31V).
Two second placings in the first two heats however gave Bland enough points to take the title by two points over Blinkhorne.
Rolston's two race wins gave him enough points to tie with Rogers in third place, and the 5P car took the run-off after spinning the
Wellington driver a couple of times.
The racing surface was probably the best it has been all season. Although racing had to be suspended for ten minutes early in the
afternoon as a shower passed over the track was quickly restored, and the competitors enjoyed a track with plenty of drive.
The season is fast coming to an end, although there is still one big meeting to come. The West Coast Superstocks meeting,
postponed last weekend, has been rescheduled for Sunday 24th April, and with Palmerston North running its last meeting of the
season the night before, the club is hopeful of a big field for the premier class. This meeting will also feature the third round of the
Elite Mechanical Stockcar Challenge.
It was all smiles in the Wanganui Stockcar and Speedway Club's clubrooms last night however as the locals toasted a well-deserved
Wanganui clean sweep of titles.
Hot Day; Hot Action
It's been a long, hot afternoon at Supercheap Autos Oceanview Speedway, but the first two championships of the 2015-16 season have been decided.
Peter Rees in 11G is the winner of the Charlie Berntsen Trophy for this season. In an action-packed final heat, Rees Snr avoided the attention of a number of Wanganui cars and Corey Sutton (89S) to take the win and the title. Going into the final heat Ethan Rees (127G) led his father by a point, but was twice stopped by Sutton allowing Dion Mooney (6V) to finish the race in second.
Ethan Rees and Mooney were tied in second place, so a four-lap run-off was called. Mooney turned right into Rees from the startline, but the tank got clear. When Rees spun Mooney going into Turn 3, he had secured a family quinella.
Peter Rees was visibly emotional when accepting the trophy in the Clubrooms. He had a huge amount of respect for Charlie, and committed to racing at this meeting a month ago. We reckon Charlie would have been proud of Rees today.
A major pile-up in the first championship heat was the main talking point of the West Coast Youth Ministocks. 44B Michael Hirst was turned sideways entering Turn One from the race start, and ended perched on top of a gaggle of cars. Nicole Hickmott's day was over as she piled into the melee, and she left the track with St John personnel in attendance.
When racing resumed after the wreckage was cleared it was Aaron Humble (46H) who took the spoils, to go with the Wellington title the night before. Dylan Marshall (57H) made it a Huntly quinella, with Cameron Swift (42B) finishing third. Trazarn Ryland-Annabel (5V) was the best of the locals finishing tied for fourth.
Thanks to all the out-of-towners who turned up today; the pits were overflowing. A full report including the results from other classes racing today will be available tomorrow.
If you were lucky enough to recieve a trophy from last years prize giving it is now that time of year again to start getting them back into us for the winners etc for this race season...
thanks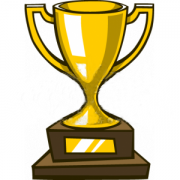 WANGANUI DRIVERS BATTLE IT OUT AT CHAMPIONSHIP
Over the weekend 170-plus youth ministock drivers (12-17 years old) from across the country congregated on Paradise Valley Raceway in Rotorua,
all vying for a chance to take away the title of the Tubby Norris Memorial Ministocks In Paradise Champion.
Wanganui had a great turn out of drivers, and the first night of racing proved to be an exciting one. The 170 drivers were split firstly into age groups,
the Junior section for 12-13 year olds and the Senior section for 14-17 year olds.
The Senior section was split into 6 groups of 24 cars, each group completing three qualifying races. From each of these 6 groups the top four cars were then eligible to
compete for the inaugural trophy the following night.
After spending hours in the baking sun while their race vehicles were thoroughly inspected the first nights racing began at 8pm, two hours after the scheduled start time.
Trazarn (5v) was able to pick up 7th, 2nd and 7th while Dylan (53v) snatched 2nd, 5th, and 10th both of these drivers managing to make it through their qualifying heats
relatively unscathed and with enough points to place them into the main championship for the second nights racing.
Callum (15v) fought hard with a 3rd, 11th and 13th but it wasn't enough to make the top tier. Brody (61v) drove consistently all night and collected 19th, 21st and 12th,
improving as the night went on. Jemma (92v) had a great start running within the top ten until a flat tyre dropped her back to 18th on the last lap,
she also picked up a 12th and 10th. Max (81v) drove well taking away placings 9th, 14th and 14th. The first nights racing concluded just after midnight,
with many tired young drivers. The second nights racing started with a bang, the main championship race wasn't even able to complete a lap before a double rollover took one
Wanganui car out of contention and hindered the other. As cars were removed from the pile up the 5v car appeared from the middle of the wreckage stuck on its side.
Unfortunately Trazarn (5v) was towed to the infield and Dylan (53v) was now half a lap behind the rest of the field after being caught behind the pile up.
When the green flag dropped Dylan drove hard, hunting the leaders down and managing to secure a 13th. Unfortunately, rollcage damage to the 5v car
meant it was parked for the rest of the night and Trazarn had to watch from the side lines. Dylan continued to show why he deserved to be in the top group
securing a 3rd place in the second race and a 4th place in the last race. A stroke a bad luck however saw him receive a relegation from the officials in both races,
changing his placings to 5th and 6th. Once the points were tallied Dylan (53v), even with the relegations, still managed to secure 6th place overall in the championship,
the highest placing by a Wanganui driver since Aimee Barnes secured 9th overall four years ago, ironically in the same race vehicle.
Kaelin (12v), son of stockcar racer Dion Mooney, was the only Wanganui car in the junior section and showed consistency with his placings, 15th, 7th, 8th, 11th
along with a brilliant drive in the last race from the rear of the grid to secure 5th earning him 13th overall in the Junior Championship.
****ATTENTION ALL COMPETITORS*****
When you come along to Oceanview Speedway to race we ask you are there signed in and scrutineered an hour BEFORE racing starts.
IF you are running late you need to notify the Pres or your class contact.
Thank you
The brilliant speedway summer continued this afternoon at Supercheap Autos Oceanview Speedway. The track crew had poured truckloads of water into the track over the last 48 hours, and despite the hot sun, the track held up well.
The feature of the meeting was the inaugural running of the West Coast Minisprints. A field of eight cars face the starter. Cameron Hurley in the 82V car got the jump in the first heat, and held off the fast-finishing 3NZ of Jordan McLeod to take a well-deserved win. McLeod had a wire to wire win in Heat Two, from Shane Dewar in 41P and 37P Todd Phillips.
After two heats McLeod led on 15 points, with Hurley, Dewar and Phillips tied on 12. 8P Nathan Jeffries took the final heat, followed home by McLeod, Dewar and Hurley. That gave Jordan McLeod the title, four points ahead of Shane Dewar, with Cameron Hurley taking third overall.
The Stockcar field had a new entrant today; veteran driver Ron Tye in 99V who is now contracted to Oceanview, along with his son Brendon.
The feature race was the Stockcar Shootout. Run along the same lines as a pole shuffle for Sprintcars or Saloons, the top 10 cars in the opening stockcar race qualified. 19V Jason Wright and 42V Steve Read made early progress in the standings, but it was 78V Mark Johnston who won the spoils, holding out Dion Mooney in a highly tactical final pairing. Mooney tried everything, but couldn't find a way past the 78V car. Steve Read took the prize for the best challenge in the shootout.
With Ray Purdy Memorial winner John Caird missing, Jason Pointon (71V) put on his own Caird impression with a clean sweep of the Production Saloon races. Palmerston North drivers dominated the Adult Ministocks, with 64P Ayrton Smith winning the first and last races, and 48P Brendon Jurgeleit winning the middle race. And in the sidecars, the 17P combination of Tony Hislop & Mitch Byers took two wins, with 34V Aaron Rose & Amelia Stanley winning the other race.
We go racing again at Oceanview next Sunday at 3pm for a Club Day with a difference as regional rivalries will be put to the test in the Stockcar class; see you there!
The Wanganui Vulcans would like to congratulate Andrew McHugh for his winning design.
The Wanganui Warriors, runners up at the ENZED Superstock Teams Champs in 2014 and 2015,
will again be contesting the biggest event on the speedway calendar.
The 2016 Wanganui Warriors team is as follows:
54V Bevan Humphrey
6V Dion Mooney
23V Scott Duncan
52V Francis Potaka
5V Keegan Levien
88V Ian Barron
Replacing Kyle Heibner, Kerry Podjursky and Shaun Pearson from last year's team was never going to be an easy task.
But the Wanganui Stockcar and Speedway Club and Warriors team manager Daryl James have picked a team based around local competitors.
This was always the Club's first preference. And Keegan Levien has a strong connection to Oceanview Speedway,
with his father Allen having raced several seasons for the Wanganui Vulcans Stockcar team.
The Club wishes the Warriors well, and thanks everyone who has helped to bring this team together.
W.S.S.C congradulate 6v Dion Mooney to getting 2nz this weekend at Huntly.
Well done to the Francis, Blair, Jamie, and Tony that also went and competed. I
Congratulations to our 2016 New Zealand Stockcar Champions:
1st – 77B Jason Penn now 1NZ
2nd – 6V Dion Mooney now 2NZ
3rd – 2nz Jayden Ward now 3NZ
pic from Huntly Speedway page
If you are on twitter feel free to follow the tweets of the local drivers
Site is updated by Tony Stuart.
https://twitter.com/oceanviewspeed